You often hear about Kick Boxing but you really know what Kick Boxing is yet? What are the benefits and effects of Kick Boxing training? Let's go find out to understand more about this Kick Boxing subject.
Kickboxing is an independent fighting sport that combines Karate, Muay Thai and Boxing.
It combines powerful kicks from Karate and agile body kicks from boxing and is practiced like aerobics to help people practice cardiovascular health. In addition, kickboxing is basically a term used to describe a number of sports that mix between kicking and punching.
Besides being a great sport, Kick Boxing is now considered to be an exercise habit of many people. Some of Victoria's top models incorporate boxing into their workout routines.
You can burn 520 to 800 calories for a 60-minute workout and you'll have a toned body as you speed up your metabolism. It's a high-energy cardio routine that's great for weight loss and helps you get in shape quickly.
You can kick and punch your way until there is no stress in a few minutes. Then kickboxing moves challenge some core muscle groups. And that will help you train your whole body quickly.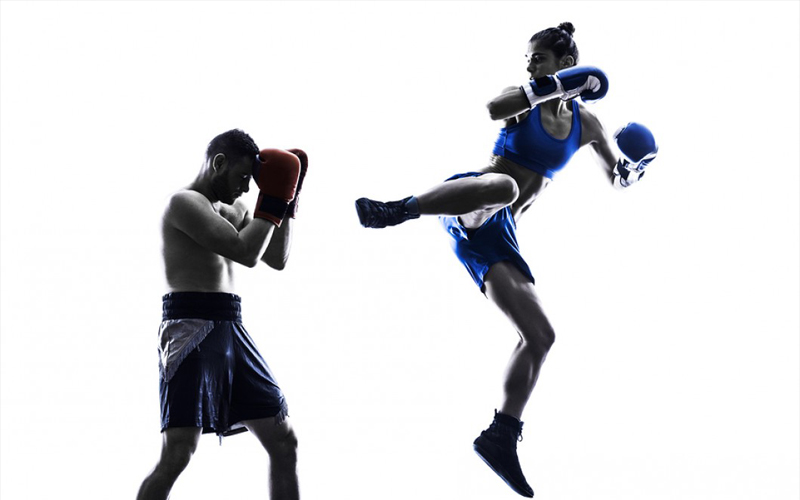 Kick Boxing helps you release endorphins will help your mood to rise and help you feel more confident. Endorphins will also make you feel happier and more active within hours of training.
If you are having poor posture and coordination, you can strengthen your core and improve your reflexes and coordination skills. Quick kicks and kicks in Kick Boxing routine will give you the opportunity to focus your energy to make each move successful.
Kickboxing is a high energy cardio routine that will boost your body and mind. And it will boost your energy levels. You will breathe hard, sweat and release toxins